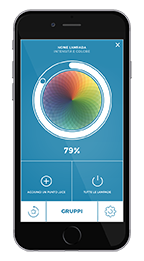 BLL ONE APP is now available for iOS iPhone and iPad device!
You can download it from the Apple Store 

The Android version will be soon available on GooglePlay.

BLL – Configuration
BLL – Lamp Control
BLL – Groups Control
BLL – Reset System
BLL – Save to the Cloud

Internet of Things is here and we are working to be among the best to offer a complete solutions for lighting and objects around us.